Things To Do in Denver
Denver, The Mile High City, is a vibrant outdoor city located at the base of the majestic Rocky Mountains. Brilliant blue skies and 300 days of sunshine inspire urban adventures for all ages.
Whether you're a foodie, sports enthusiast, a history buff, an art lover or an avid shopper, Colorado's capital city will surprise you with everything it has to offer. Explore the walkable downtown on your own two feet or by bicycle. Venture into the diverse neighborhoods where street art depicts urban stories, bursting with color on alleyways, garage doors, building walls and storefronts.
Sample a craft beer along the
Denver Beer Trail
, dine on Larimer Square, shop in Cherry Creek, explore Denver Art Museum and experience the famous Red Rocks Park & Amphitheatre.
Download the
Digital Visitor's Guide
or
Digital Dining Guide
, or read on for some top picks to do in Denver during Preventive Medicine 2020.
Denver Museum of Nature & Science
www.dmns.org
The Denver Museum of Nature & Science is filled with the Earth's treasures -- dinosaurs, dioramas, space exhibits and science experiments. Plus, there's a digital planetarium, IMAX theater and touring exhibitions.
Denver Zoo
www.denverzoo.org
Lions and tigers and bears -- and so much more on lovely grounds make this the fourth most popular zoo in America. Go underwater with polar bears at Northern Shores, or eyeball-to-eyeball with a gorilla in Primate Panorama. Predator Ridge recreates the plains of Africa with a pride of lions, while Tropical Discovery is a rainforest teeming with crocodiles and gila monsters. The Amur tiger habitat, The Edge, brings guests closer than ever to these magnificent felines. Catwalks and bridges spanning just over visitors' heads demonstrate the cats' playfulness and allow the animals to get exercise.
Larimer Square
www.larimersquare.com
This trendy block of Victorian buildings is home to chic shopping, dance clubs, a comedy club, outdoor cafés and a dozen of Denver's best restaurants.
LoDo Historic District
www.lodo.org
Denver's happening historic district is filled with turn-of-the-century warehouses, now home to brewpubs, sports bars, restaurants and rooftop cafés. Stop by Rockmount Ranch Wear for a snap button Western shirt at the store where they were invented; browse from 6:30 a.m. to 9 p.m. at the Tattered Cover Book Store; or sip a handcrafted beer at the Wynkoop Brewing Company, Denver's first brewpub.
Red Rocks Park & Amphitheatre
www.redrocksonline.com
Carved from towering red rock monoliths, this 9,525-seat arena is one of the world's most renowned concert venues and has hosted everyone from the Beatles to Bruce Springsteen. Listening to a concert here is on the "bucket list" of every true music fan. When there's no concert, the Visitor Center has a museum and Rock 'n' Roll Hall of Fame, while the surrounding park has hiking trails that weave in, around and over the colorful red rocks.
U.S. Mint
US Mint Tours
Learn how to make money! The mint produces 50 million coins a day, each one stamped with a little "D" for Denver. Free tours show every step in the process of turning a dull, blank, metal slug into shiny pocket change.
16th Street Mall
Lined with trees and flowers, this festive, mile-long pedestrian promenade has more than two dozen outdoor cafés and offers Denver's best people-watching. I.M. Pei designed the gray and pink granite pathway to resemble the pattern of a diamondback rattlesnake. Hop on the shuttle -- they're free and stop on every corner. After dark, horse-drawn carriages clatter up and down the mall.
Cherry Creek Shopping Center and Cherry Creek North
www.shopcherrycreek.com
,
www.cherrycreeknorth.com
More than 500 department stores, boutiques, galleries, spas, and one-of-a-kind shops grace this browsing paradise -- the largest concentration of stores between St. Louis and San Francisco. Cherry Creek Shopping Center is an ultra-upscale mall with Neiman Marcus, Nordstrom and Tiffany's, while across 1st Avenue, Cherry Creek North offers an impressive collection of art galleries, independently owned boutiques, international fashion brands and luxury hotel options.
The Clyfford Still Museum
www.clyffordstillmuseum.org
Clyfford Still, considered one of the most important painters of the 20th century, was among the first generation of abstract expressionist artists. The museum was founded to promote the late artist's work and legacy. Still's estate -- 2,400 artworks -- had been sealed off from the public since 1980.
Colorado State Capitol
www.state.co.us
Stand exactly 5,280 feet above sea level (one mile high!) on the west steps, then climb to the rotunda for a panorama of snowcapped peaks. It's against state law to block the view of the 200 named mountains visible from the dome. Free tours are available on weekdays.
Denver Art Museum
www.denverartmuseum.org
There are two buildings -- one a fortress-like structure from Italian architect Gio Ponti (currently undergoing renovations), the other, a structure that resembles a titanium crystal with peaks and shards designed by Daniel Libeskind. Inside, find one of the world's greatest collections of Native American art and 68,000 other art objects, including works from European masters, Old West classics and phenomenal traveling exhibitions.
Denver Botanic Gardens
www.denverbotanicgardens.org
This 23-acre oasis in the middle of the city has 45 different gardens (some 33,000 plants), as well as one of the nation's top 10 conservatories. Relax in the Japanese Garden, climb through the Rock Alpine Garden and explore the Mordecai Children's Garden.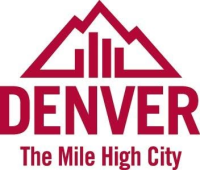 Event Information
June 15-18, 2022
Denver, CO | Grand Hyatt